For the People You Love Most in Your Life
The people you love most in your life are your kids, partner and your parents…and you never want to forget a birthday, anniversary or other special event. This Christmas, why not show your love with a unique gift they can enjoy all year long?  Create your own personalized photo calendars filled with your favorite  family memories.
Your family will love seeing pictures of the new baby on the month he was born…the kids  playing on the beach in July…and decked in their Halloween costumes on the page for October.
What could be better than flipping the pages to the next month and seeing photos of family and  friends! Just imagine sitting together around the Christmas tree rediscovering the highlights of your year…and if your family is far away, what a great way to make them feel closer every day of the year.

Give Your Family a Whole Year of Joy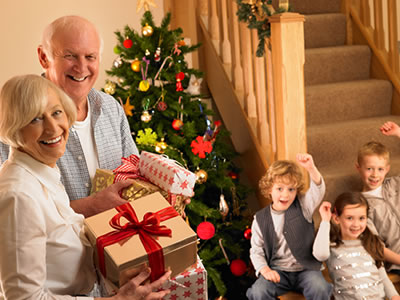 A custom photo calendar  is a personal gift that celebrates special moments all year long, and making one is easier than you think. You can use a pre-designed template and just drop in your favorite photos, then you can personalize the dates with a photo and special events, such as birthdays and anniversaries.
If you're in a hurry, most photo companies even have an auto-creator tool that will automatically put your photos into layouts,  Best of all, you only need to make one calendar, then order multiple copies for your family. Poof! Your Christmas shopping is done and everyone will have a gift they'll love!
Don't wait! Make your photo calendar NOW so you'll have it before Christmas!
Best Calendar Sites
These are my favorite sites; I've make calendars at all of them. The quality is very good, there's a nice variety of templates, and you can start on any date. Plus, the calendar makers are easy and intuitive.

Mixbook
Totally customizable – Nice array of editing tools and you can change, move, resize, or delete anything on the page.
Beautiful calendar templates – Choose something that fits your style from scrapbook designs, seasonal, vintage, year in review, patterns, textures, baby, pets and others
Sizes: 8×11.5, 12×12 or 14×11
Make your 2014 calendar at Mixbook now. You can start a new calendar right now, just hit the blue button below.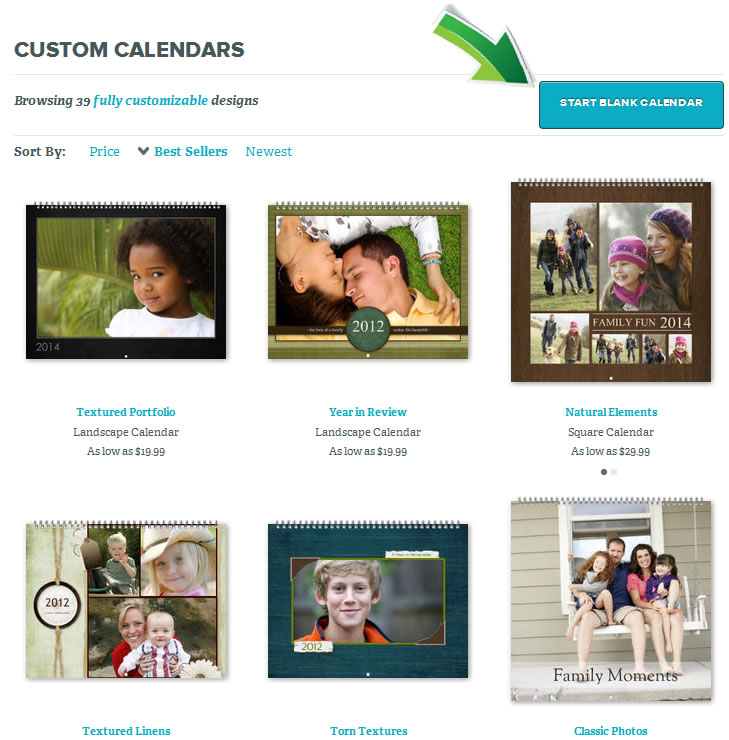 Shutterfly
 High quality printing and excellent customer service
Save birthdays and anniversaries year to year.
Great preview window to check for photo problems or typos
Sizes: 8×11, 12×12 wall calendars plus desk calendars
Make your Shutterfly Calendar now